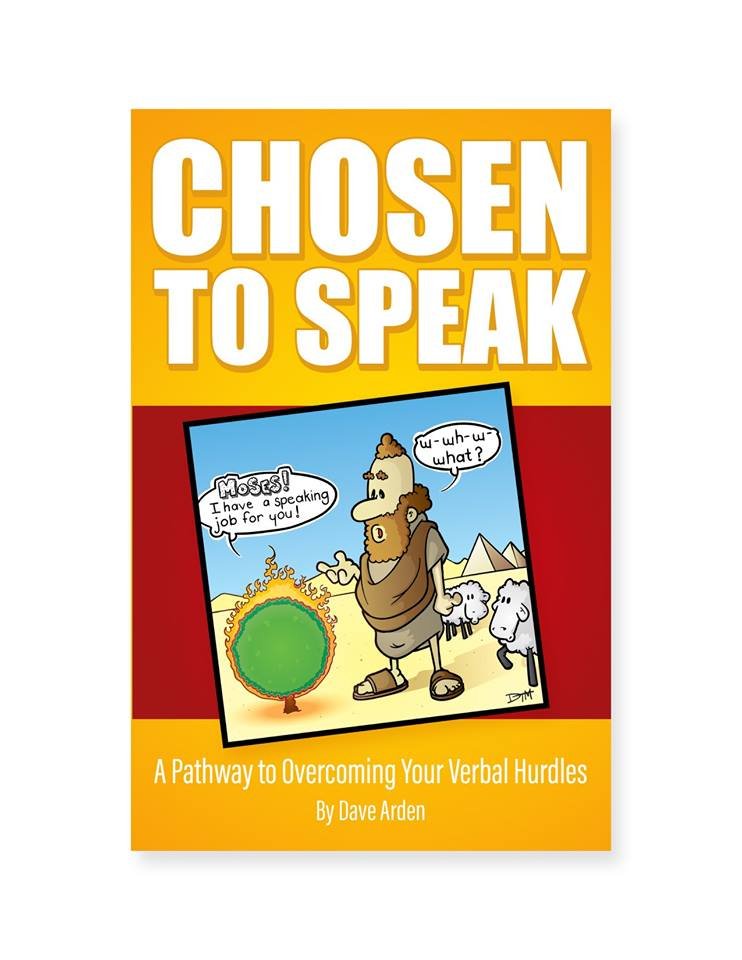 Dave Arden, author of Chosen to Speak, struggled for years with a speech impediment.
It was easier for him to ignore the problem; to simply go on without attempting to effect change in his life and his service. Even as a pastor who served for many years, with graduate level training, he struggled to find his voice and his rhythm.
However, with the help of stalwart coaching, the support of his friends and congregation, and the grace of God, Dave was able to overcome his speaking hurdles.
Driven to use this new teaching approach to build faith and inspire others, he founded Ramblers United, an organization dedicated to helping build community leaders from those who commonly find themselves at war with their own tongue. Chosen to Speak is the cornerstone work of this group, a handbook and guide mirroring the trials of Moses and Dave's own journey. An excerpt from the first chapter is included below:
"Do you struggle with confidence in speaking to groups?

Have you been rambling through life without clear goals and direction?

Do you verbally or emotionally struggle to find your rhythm?

Do you struggle to live out the dreams God has called you to because of chronic limitations or communication obstacles?

Do you bury your feelings deep enough that a treasure hunter would be baffled?

Does your community need a strong advocate and a voice for change?

If you answered yes to any of these questions, this book is for you.

Opening up our hearts to the truth about who we are inside may sound like a dangerous plan, but it is far more dangerous to ignore these signs and minimize the struggles we face.

Change can happen, by Faith. Faith changes things.

'For nothing is impossible with God.' (Luke 1:37)

From Chapter 1 of Chosen to Speak, by Dave Arden
Chosen to Speak will be published through Warner House Press in early 2020. For more information about Dave Arden, Ramblers United, or the book itself, take a look at https://ramblersu.org.