Jamie
In Jamie, Elizabeth Isola's (1933-2016) most intimate work, the author skillfully captures the thoughts, longings, and fears of a childhood lived in danger. Adopted by a well respected doctor at an early age, Jamie leaves the only home she has ever known—an orphanage. But it's soon clear that something is terribly wrong. Trapped, her every movement under the complete control of her adoptive father, Jamie faces experiences that no one should have to endure.
God's 'still small voice' gently leads Jamie to a different life filled with abundance. Through a gradually awakened faith, the help of a kindly housekeeper, and the counsel of a respected priest, Jamie gains the strength of character to change her life and experience true love. A story of faith, resilience, and the power of forgiveness that pulls no punches and offers no shortcuts, Jamie is an uncompromising look at child abuse and its consequences.
Originally distributed by Rook Publishing in 2016, Jamie was re-released by Warner House Press in early 2020 with minor edits, a new cover, and an introduction from the late author's husband,
Tony Isola.
Warning: Jamie contains themes of trauma, including sexual abuse of a minor, which may be disturbing to some readers. No graphic scenes are included in the sample, but are present in the full novel.
---
Interested? Check out the free sample below!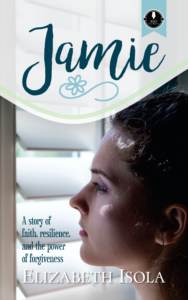 ---
Jamie is available now from the Warner House Press Store and the retailers below: