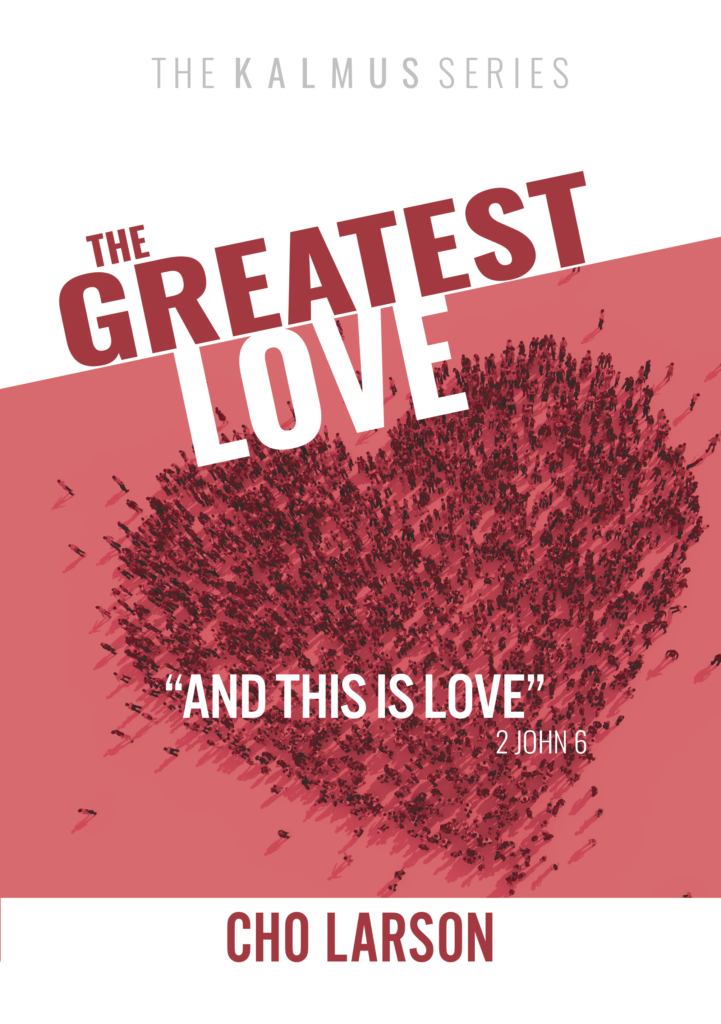 Warner House Press is proud today to announce the release of The Greatest Love, the third in Cho Larson's Kalmus series. A topical study focused on the Father's immeasurable love, each chapter paints His greatest commandment in beautiful hues.
The Greatest Love is available for purchase today in both print and ebook formats at the Warner House Press store. Also look for it on Amazon and other major online retailers.
Great Gatherings, the second book in Cho's Kalmus series, is also available from Warner House Press. To find out more about the author and his works, visit his website at https://cholarson.com.