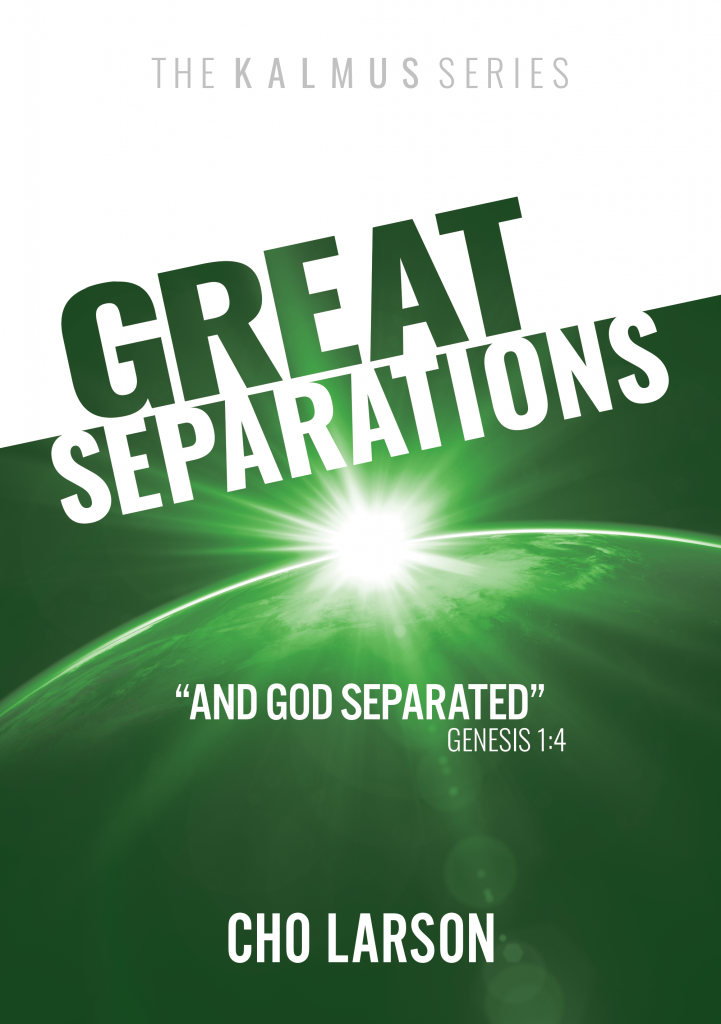 Warner House Press is proud to announce its latest coming release, Great Separations by Cho Larson; available April 5th on the WHP store and other major online retailers.
This republishing of the first book in Cho Larson's Kalmus Series includes several updated passages and significant reformatting to align it with the other Kalmus volumes published by Warner House Press.
As the first in its series, Great Separations is a study guide to help Christians break free from the limits of human strength to accomplish the work of the Great Commission in the power and strength of the Spirit of Jesus. Appropriate for group studies, individual studies, or for general Biblical education, this book serves as a primer on the vital work of the kingdom of heaven, made possible by the anointing, gifting, and empowering work of the Spirit.
Look out for Great Separations preorders to become available soon, and round out your collection of the Kalmus Series. A full release of both print and ebook versions is planned for April 5th. Soon after which, a package collection of all three Kalmus volumes will become available for sale.